Announcement of New Exhibition of Period of China Interdye 2020
2020-04-17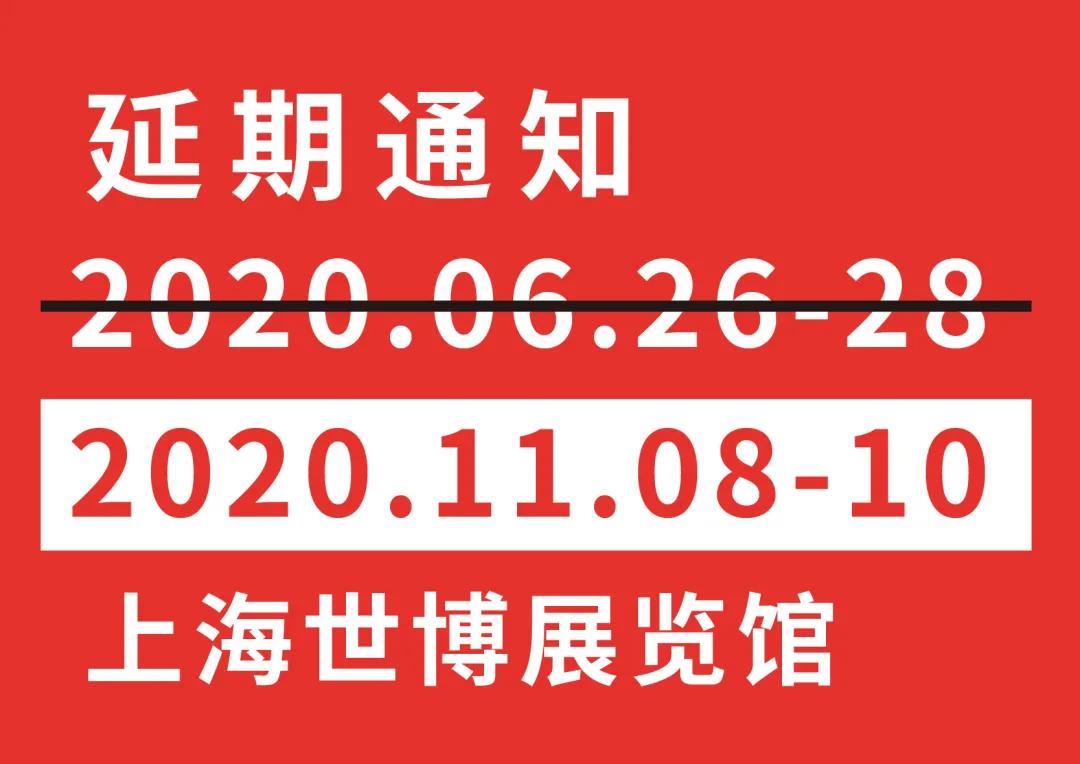 Dear exhibitors, visitors and the relevant:
Since the outbreak of COVID-19, China Interdye Organizing Committee has kept monitoring the pandemic development and its impact towards our industry. In sight of the global concerns about the COVID-19 and careful consultation with our partners and member companies, the committee made a deliberate decision to postpone China Interdye 2020 again.
China Interdye 2020 which was scheduled from June 26-28

will be postponed to November 8-10 (Move-in period: November 6-7), at the same venue: Shanghai World Expo Exhibition & Convention Center.
We thank everyone who supports and trusts our show this year. We look forward to bringing you China Interdye 2020 as a professional brand event that brings global market, latest technology, and innovative solutions together in a showcase that celebrates the global DyeChem industry.
We are also exploring new options with our members to coordinate an online experience to showcase industry announcements, news and KOL opinions through live streaming. We wish all market participants to enjoy the opportunities resulting from our online platform. Updates will be shared on www.chinainterdye.com, and our WeChat account: chinainterdye.
China Dyestuff Industry Association

China Dyeing and Printing Association

CCPIT, Shanghai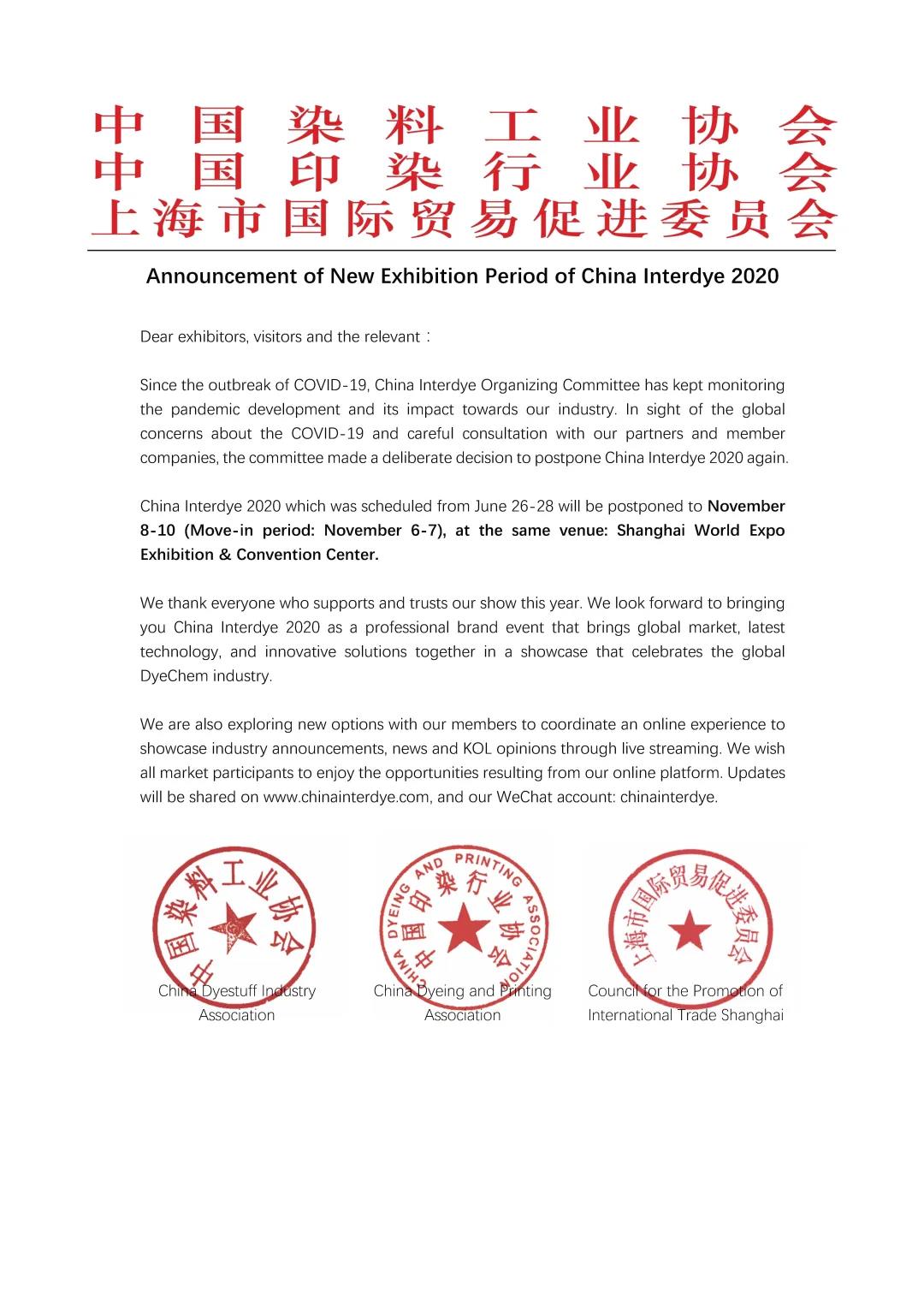 ---