Belt and Road Brand Expo Shanghai Announces Expo Postponement
2020-06-08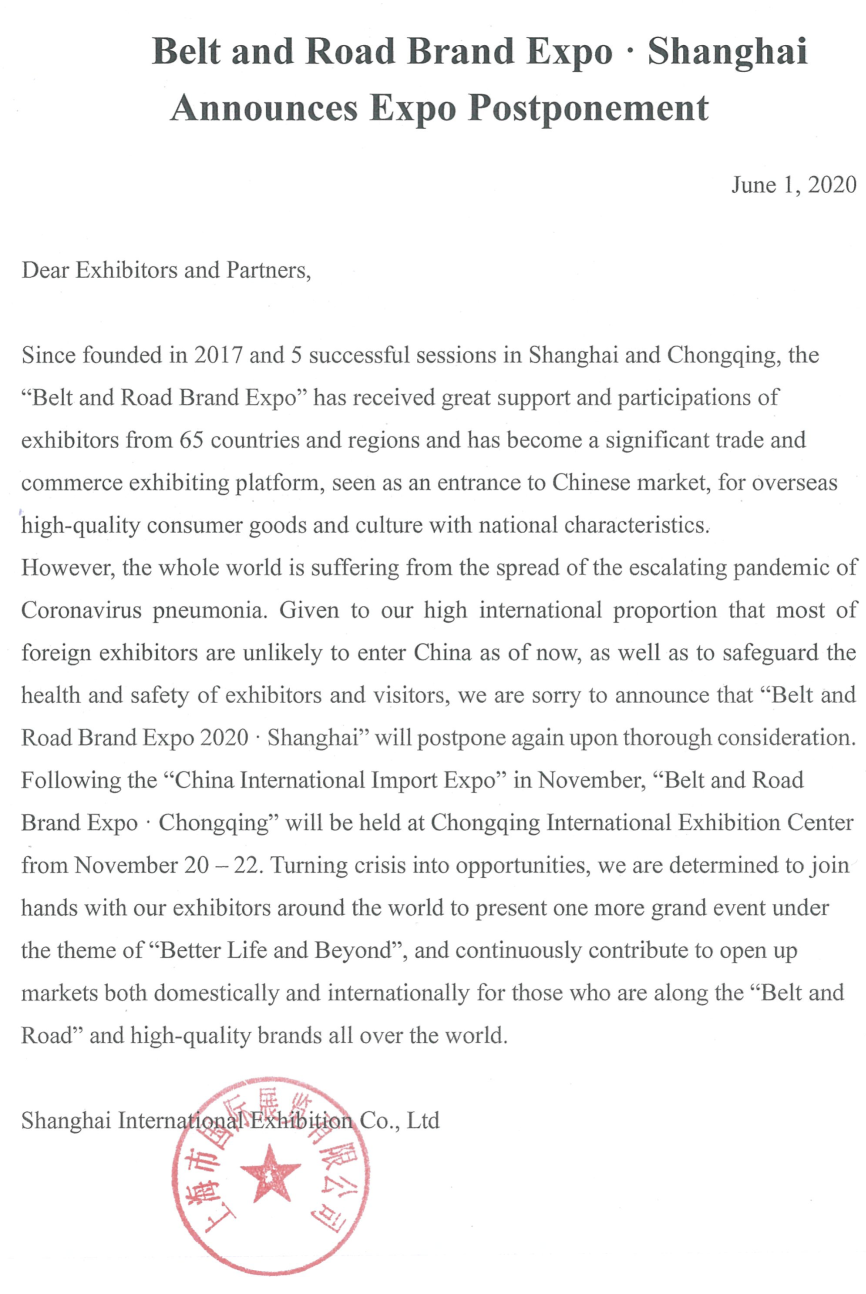 Since founded in 2017 and 5 successful sessions in Shanghai and Chongqing, the "Belt and Road Brand Expo" has received great support and participations of exhibitors from 65 countries and regions and has become a significant trade and commerce exhibiting platform, seen as an entrance to Chinese market, for overseas high-quality consumer goods and culture with national characteristics.
However, the whole world is suffering from the spread of the escalating pandemic of Coronavirus pneumonia. Given to our high international proportion that most of foreign exhibitors are unlikely to enter China as of now, as well as to safeguard the health and safety of exhibitors and visitors, we are sorry to announce that "Belt and Road Brand Expo 2020 · Shanghai" will postpone again upon thorough consideration.
Following the "China International Import Expo" in November, "Belt and Road Brand Expo · Chongqing" will be held at Chongqing International Exhibition Center from November 20 – 22. Turning crisis into opportunities, we are determined to join hands with our exhibitors around the world to present one more grand event under the theme of "Better Life and Beyond", and continuously contribute to open up markets both domestically and internationally for those who are along the "Belt and Road" and high-quality brands all over the world.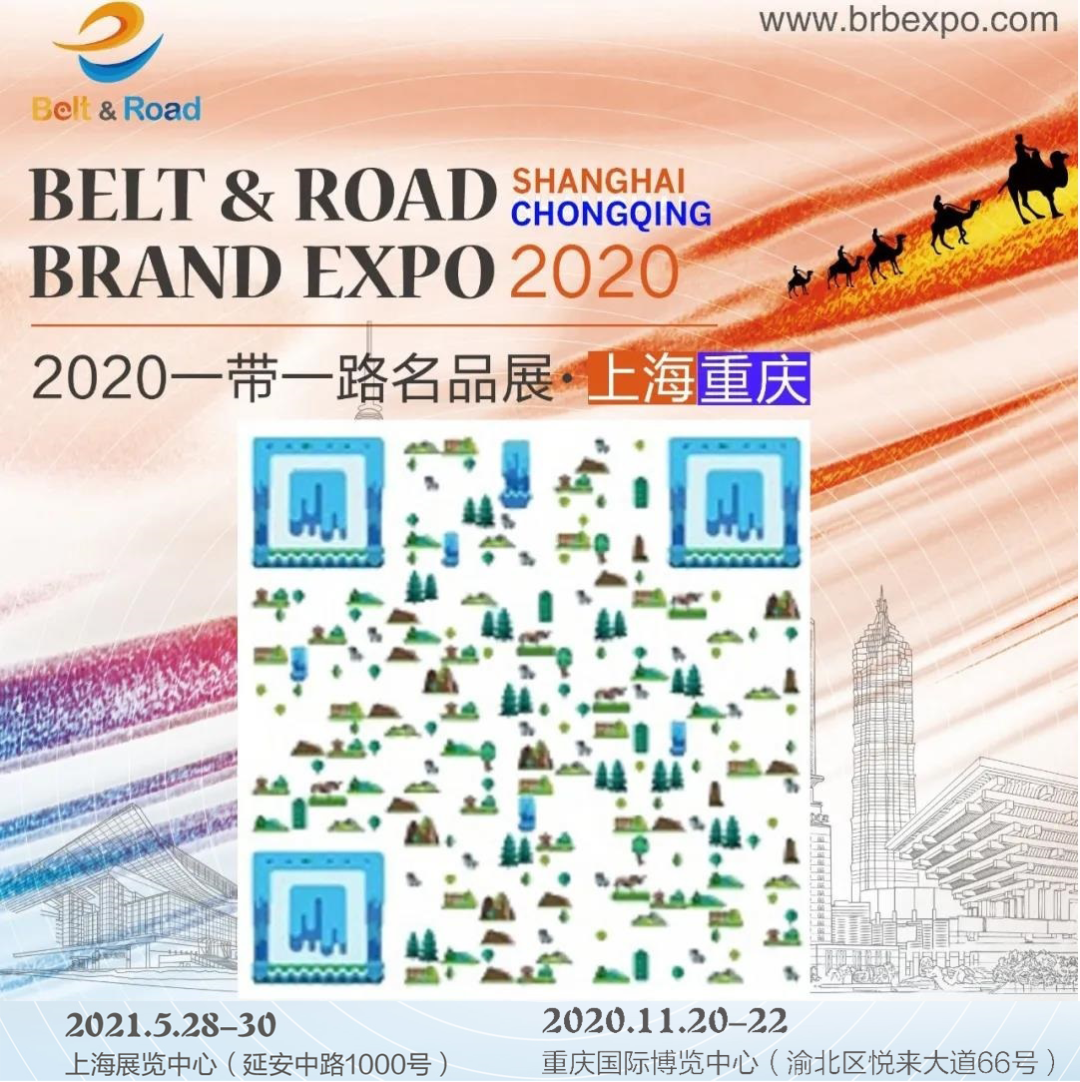 ---